MOVIES
Everything Priscilla Gets Right And Wrong About The True Story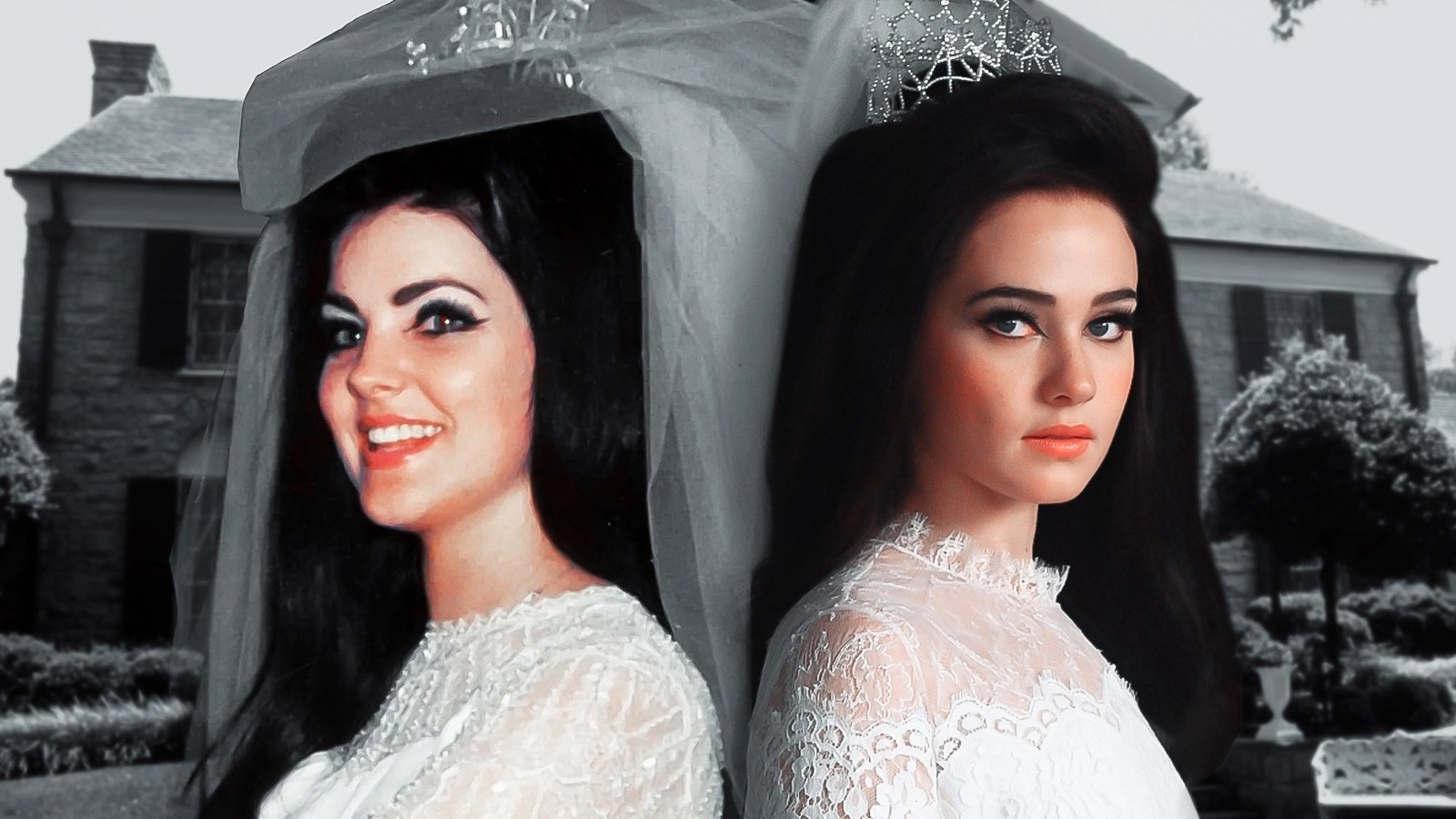 Because "Priscilla" sticks entirely to the perspective of its main character, the movie reveals details about Elvis' life the way Priscilla learned about and perceived them. When Elvis is away from Priscilla, she reads about him having affairs with other women in tabloid magazines — and when he returns, he claims it's all made up. In the montage spanning from 1960 to 1962, Priscilla reads rumors about Elvis and Nancy Sinatra being a couple. In 1965, when Priscilla is alone in Graceland while Elvis has spent a long time away in Hollywood, rumors about him and his co-star Ann-Margret are a lot more infuriating.
In the case of Nancy Sinatra, it seems as if Elvis might have been telling the truth about the relationship being just rumors. Sinatra later claimed, "There was flirting, but just friendly flirting." With Ann-Margret, however, Priscilla's suspicions have been confirmed. The actress told the Las Vegas Review-Journal in 2021, "We dated, and we just had a great time together."
Perhaps to balance the fact that the movie doesn't directly depict Elvis' affairs, it also keeps its distance from delving too deep into Priscilla's affairs. The man with whom she had her most significant affair, the karate instructor Mike Stone (Evan Annisette), only appears briefly in two scenes. The film does not go into the ways that Stone helped Priscilla rebuild her life after her divorce — or the weird episode where Elvis tried to have him killed by a hitman.