MOVIES
Godzilla Minus One Rumored To Feature Classic Monster That Debuted In 1955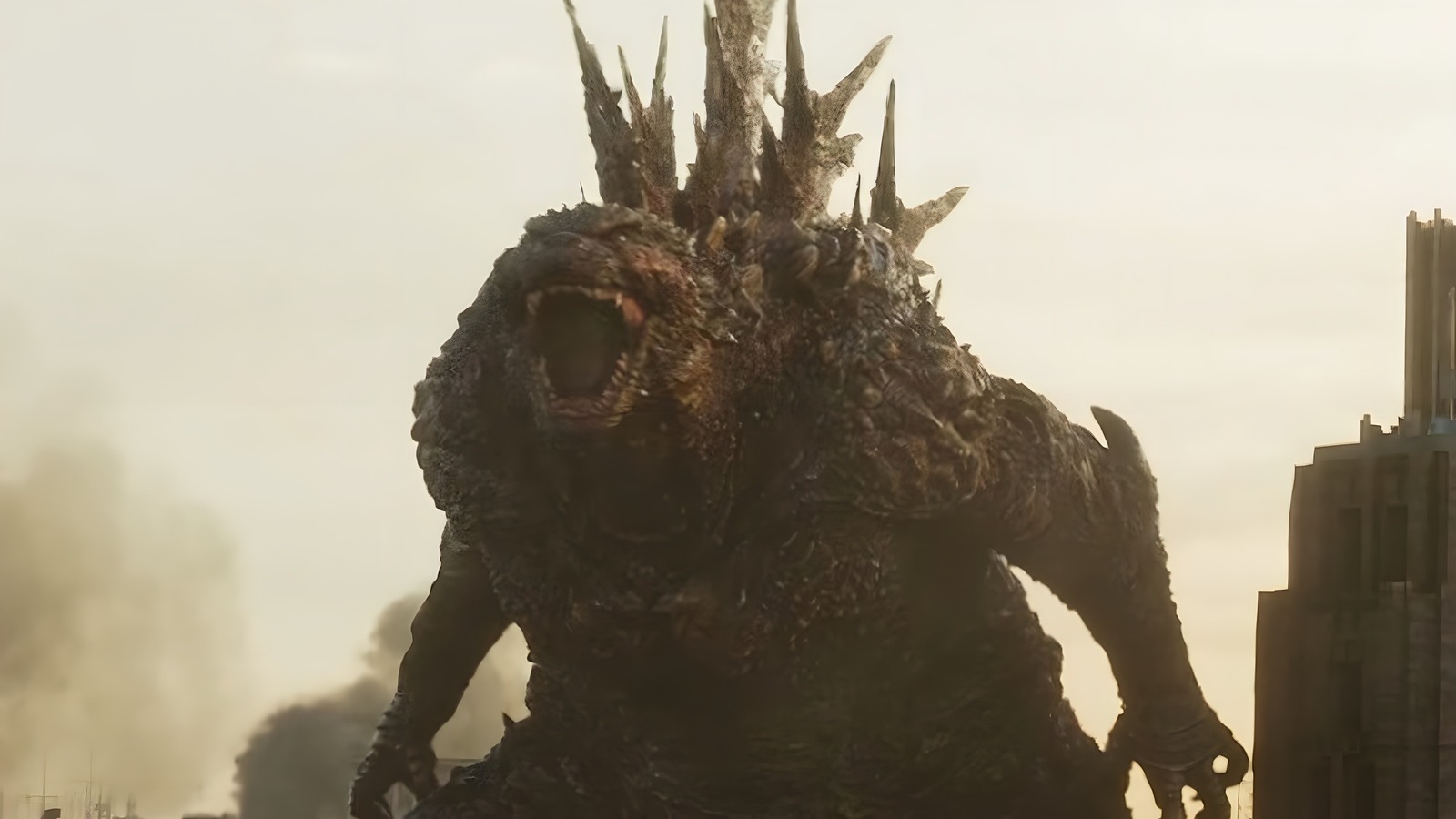 While Anguirus showing up in "Godzilla Minus One" would be quite the twist, it lines up with some of the details established for the film. While its recent lack of appearances may have turned it into one of Godzilla's forgotten friends and foes, Anguirus holds the distinguished title of being the first-ever kaiju that Godzilla fought in franchise history. Since "Godzilla Minus One" is part of a rebooted continuity for the Toho series of films, it makes sense that the first non-Godzilla monster to show up would once again be Anguirus.
Anguirus' return to the Toho movies would also be a pretty major milestone for the new continuity. The recent American-produced "Godzilla" films have all featured numerous other monsters like King Ghidorah, Mothra, and, of course, Kong. However, the live-action Toho films haven't actually showcased a non-Godzilla creature for nearly two entire decades. The last entry to do so was 2004's "Godzilla: Final Wars," which also stands as Anguirus' most recent appearance.
If Anguirus does appear in "Godzilla Minus One," it's not clear how much the new film will draw on the character's cinematic history. While Godzilla and Anguirus do start off in rocky territory upon first meeting in the original continuity, the pair go on to become trusted allies as they face off against new threats. The grim tone of "Godzilla Minus One" suggests that audiences probably won't see Godzilla and Anguirus becoming pals, but fans will simply have to wait until the movie's release on December 1 to see how things turn out.