MOVIES
Hallmark's Holiday Movies Need To Hire More Horror Icons Like Elvira & Bruce Campbell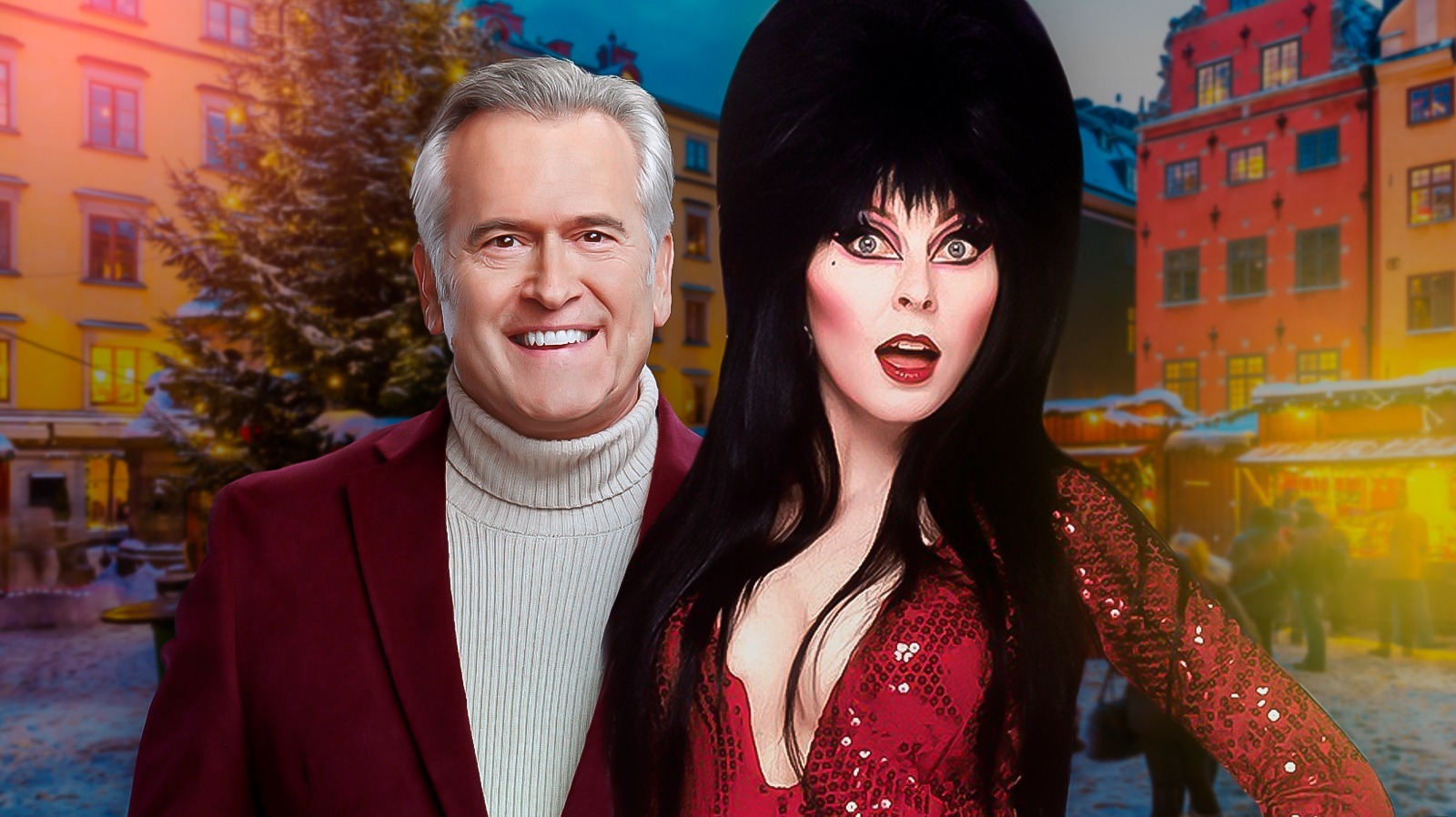 Horror actors often stick in the horror realm, but they don't have to. After all, the skills that make for a horror icon — as well as the experience, training, and passion to keep portraying such a role over the course of a decade or more — proves that such stars could certainly hold their own in a romantic comedy, while also bringing something new to the formula. 
Cassandra Peterson is one actor who would kill it (pun intended) in a Hallmark movie. She may be best known for playing the immortal horror hostess Elvira, Mistress of the Dark, but she's also branched out into other roles and genres. She's proven that she can play a villainous seductress ("Allan Quatermain and the Lost City of Gold") and a cold-hearted busybody ("The Munsters"). Why not drop her in a Hallmark Christmas village and let her have fun? 
Then there's Robert Englund, forever known for wielding blades on his fingers and tormenting teenagers in the "Nightmare on Elm Street" movies. Englund also loves to do surprise drive-by appearances in spooky fare like "Stranger Things" and "Python," but he's also a stage actor who excels at character work in dramas like "Buster and Billie" and comedies like "The Adventures of Ford Fairlane." He'd do marvelously in a Hallmark movie, and besides, he's already been wearing a Christmas sweater for decades. Meanwhile, Barbara Crampton has a double-dose of Hallmark genre mojo in her career; she first gained national attention as a scream queen, appearing in cult classics like "Re-Animator" and "Chopping Mall," but she's also a soap queen. She's a perfect fit for these holiday movies.