MOVIES
How Did Remus Lupin Become A Werewolf?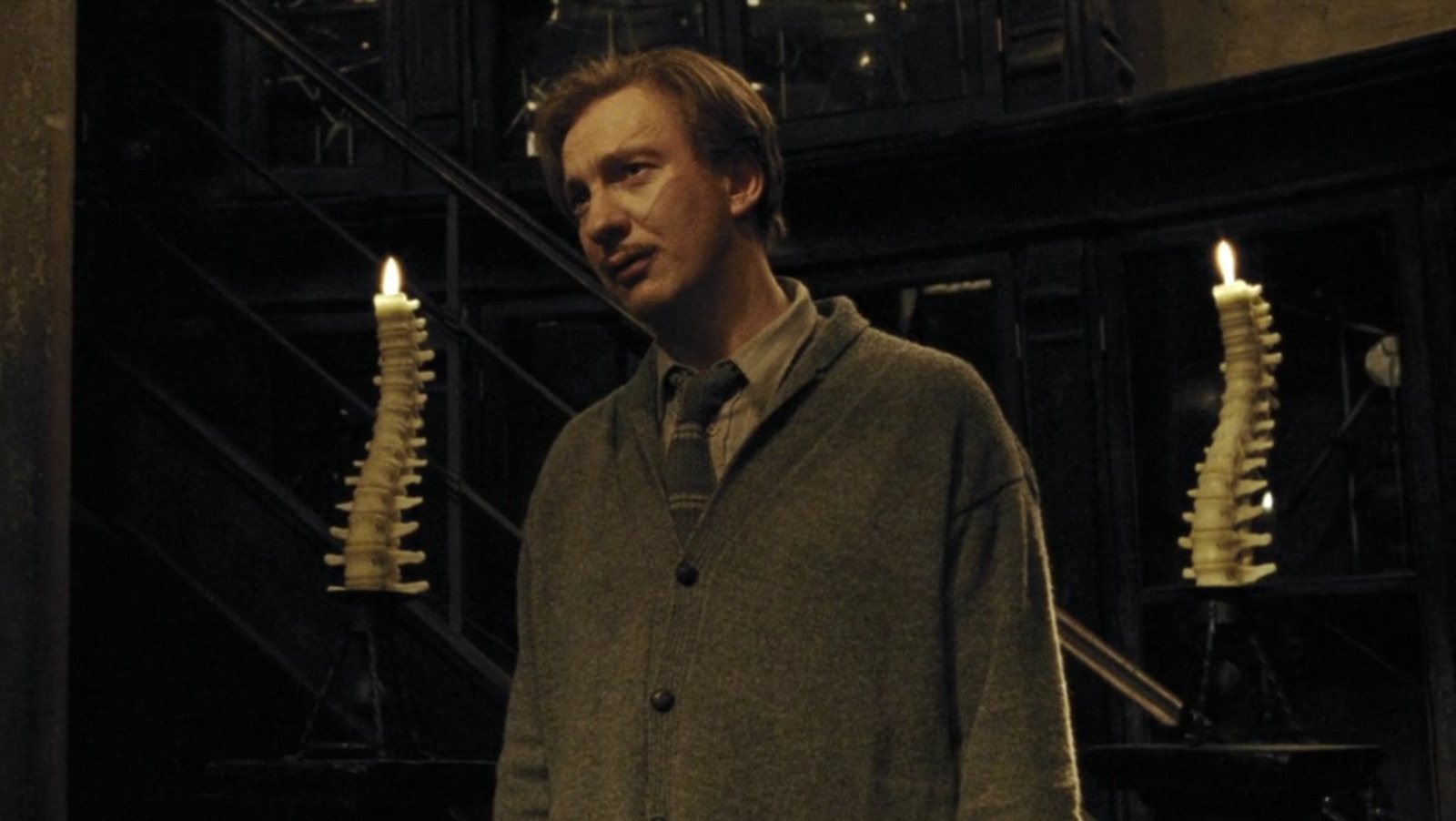 Although Lupin struggles to find employment as an adult, he benefits greatly from the patronage of Hogwarts' headmaster, Albus Dumbledore. During his youth, Lupin and his family were afraid he would never be admitted to Hogwarts because of his condition, which at the time had no available cure. But when Dumbledore became headmaster, he put certain precautions in place that would allow Lupin to enroll while still keeping the other students safe.
Once a month, Lupin was led to a deserted home in Hogsmeade through a passageway concealed by an aggressive tree called the Whomping Willow, where he transformed. The screams he emitted during those transformations caused the villagers of Hogsmeade to assume the house was haunted; it was renamed the Shrieking Shack.
Dumbledore is also an influential presence in Lupin's life as an adult, offering him a position teaching Defense Against the Dark Arts during Harry's third year at Hogwarts. In "Prisoner of Azkaban," Lupin juggles his teaching schedule with his werewolf transformations by drinking the Wolfsbane Potion — brewed for him monthly by Professor Snape — a recent discovery that allows werewolves to keep their minds while transforming, thus preventing Lupin from attacking any of the students or staff.