MOVIES
No, That's Not Cornelius In The Kingdom Of The Planet Of The Apes Trailer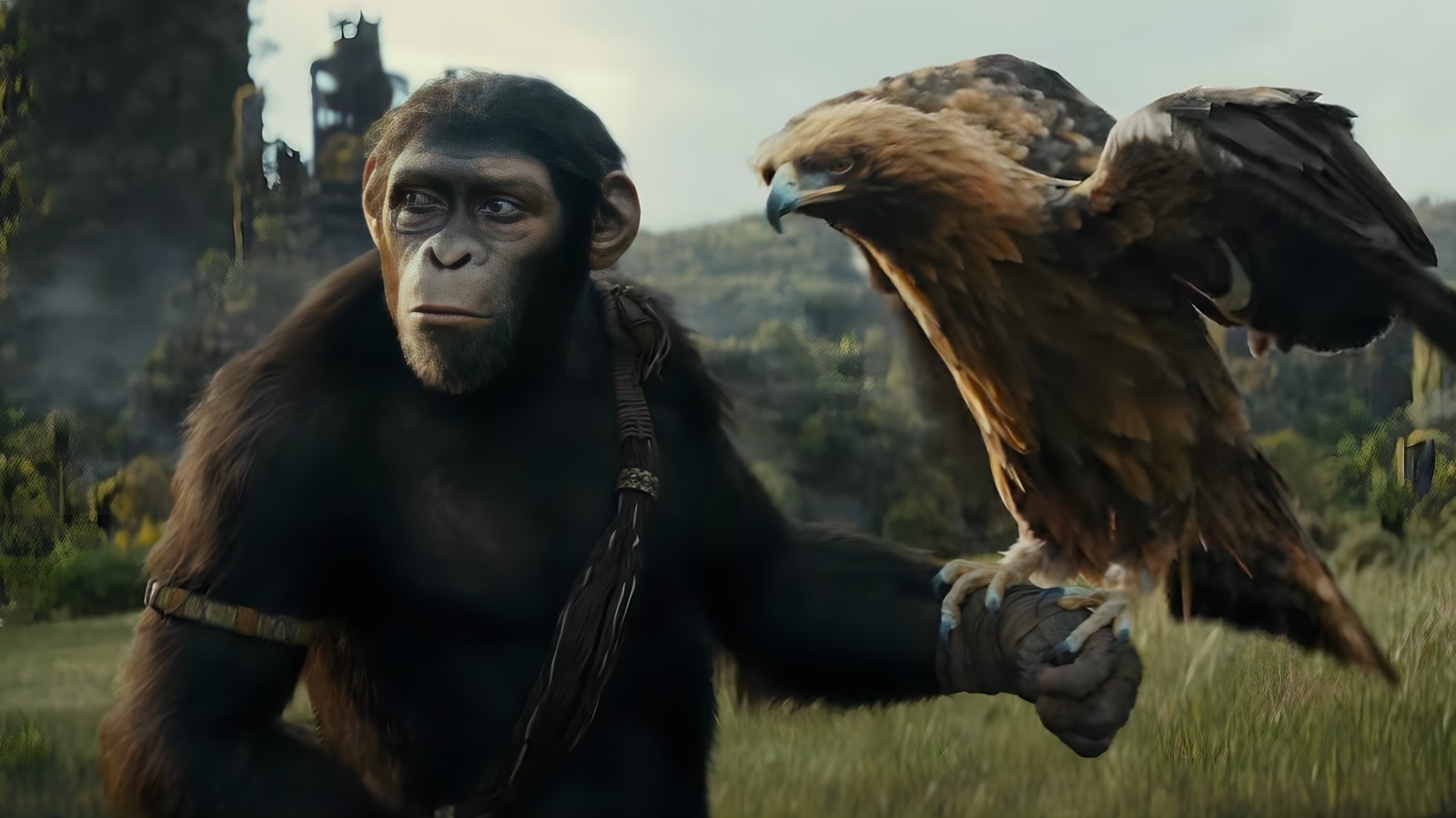 It makes sense why it was assumed that "Kingdom of the Planet of the Apes" would focus on Cornelius, the heir to Caesar's throne. After all, in 2020, director Wes Ball teased on X, formerly known as Twitter, that "Caesar's legacy will continue…" What's a better way to continue a legacy than to focus on the leader's child, who had an appearance in the previous film? Unfortunately, there's no concrete evidence to suggest that Cornelius is even in this new film. While 20th Century Studios and Ball could have some tricks up their sleeves by reintroducing the character, that's best left to those who want to speculate. 
In the original 1968 "Planet of the Apes," Cornelius (Roddy McDowall) is a doctor who plays a substantial role in the story. As the series continued into the '70s, with films like "Beneath the Planet of the Apes" and "Escape from the Planet of the Apes," the layers were peeled back on the highly intelligent Cornelius. In "Conquest for the Planet of the Apes," the character of Caesar (also played by McDowall), the son of Cornelius, was introduced. However, the original batch of "Planet of the Apes" films doesn't operate in the same timeline as the rebooted films, which began in 2011 with "Rise of the Planet of the Apes." 
Cornelius, whether the son of Caesar or some entirely different character, could pop up in "Kingdom," but for now, audiences will just have to deal with Noa, the franchise's new main character. 
"Kingdom of the Planet of the Apes" hits cinemas on May 24, 2024.