MOVIES
The Kingdom Of The Planet Of The Apes Trailer's New Hero Explained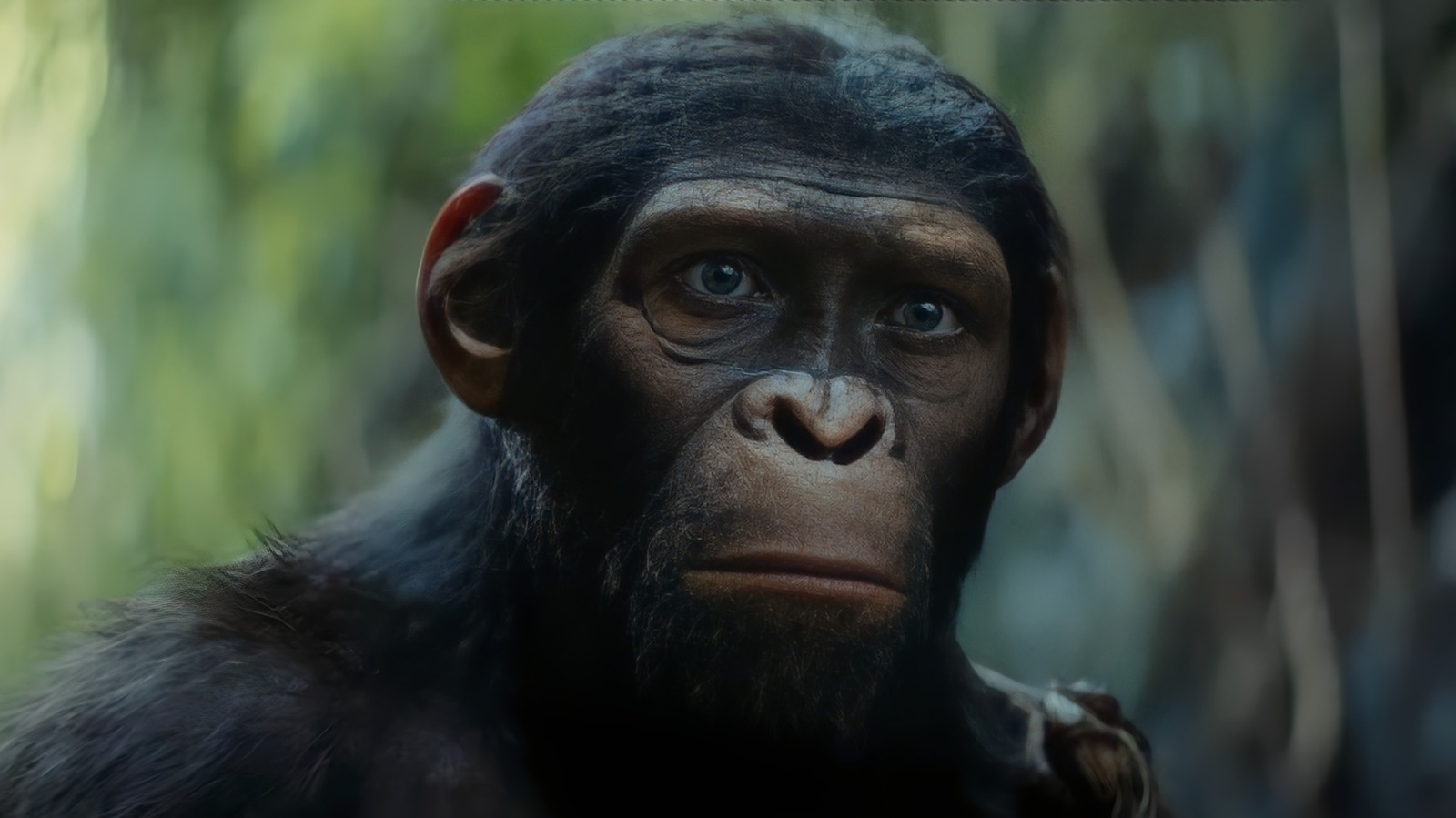 The trailer kicks off with Noa consulting a leader or spiritual figure about his dreams. Clearly, something is happening in the character's subconscious that makes him worry about the future. As the trailer progresses, audiences see an eagle land on the hero's arm with relative ease. In the report, Richtman discusses how the Eagle Clan had its village destroyed and people kidnapped, which forces Noa to find survivors. 
We see a functioning and happy village in the first "Kingdom of the Planet of the Apes" trailer, though it remains to be seen if this is the protagonist's home. Later, a village is seen getting burned to the ground. Richtman also highlighted how Noa works with a human girl, Mae (Freya Allen). It's unclear why Noa is working with or protecting the girl, but he's taking his job seriously. 
It seems like Noa will find himself down a deep rabbit hole as he tries to save the surviving members of his village. Richtman says the marauders who attacked his village are associated with a new, powerful ape leader (presumably the same one seen in the trailer's final moments) who has plans to resurrect old human technology. As the trailer reaches its climax, it looks like the apes discover some sort of old-school weapons system that could wreak havoc on the ape world. How Noa factors into this remains to be seen.
While Richthman's report seems to be accurate given that the footage from "Kingdom" lines up with his plot synopsis, it should still be taken with a grain of salt.