MOVIES
The Marvels May Have Just Teased A Massive X-Men Bombshell In A Tiny Trailer Detail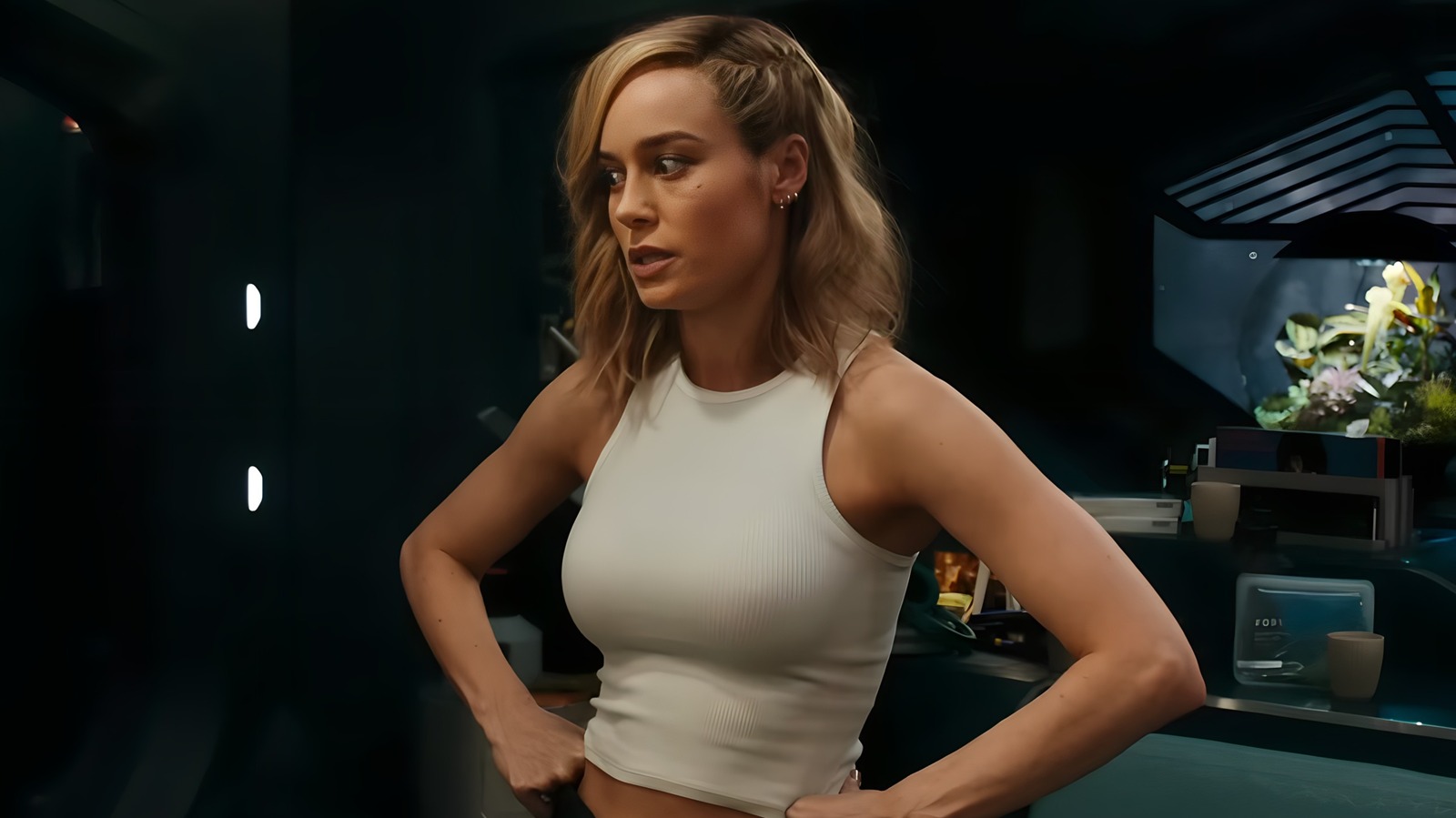 Hints that the X-Men may appear in the MCU have been minimal at best. For instance, Fox "X-Men" franchise favorite Evan Peters returned as Quicksilver (who actually turned out to be a random guy named Ralph Bohner) on "WandaVision," and Sir Patrick Stewart appeared as an alternate universe version of Professor Charles Xavier in "Doctor Strange in the Multiverse of Madness." Of course, these examples don't seem to connect to the "Marvels" story too well. However, there is one more subtle X-Men nod that does stem from a story closely tied to that movie.
In the 6th episode of "Ms. Marvel," we learn a bit about how Kamala's new powers work through her seemingly magical bangle. Her friend Bruno Carrelli (Matt Lintz) shares with her that, upon studying her light construct abilities, it's not just the bangle that allows her to use them. Rather, it's her genetics that serve as the secret ingredient to activating them. Bruno specifically describes it as a mutation, which prompts the theme for the "X-Men '97" animated series to play. Thus, the MCU's take on Kamala seems to cast her as a mutant rather than an Inhuman like she is in the comics, and that would mean that mutants are officially confirmed to exist in the main MCU timeline.
So, how could this tie into "The Marvels"? Will Kamala team up with Monica Rambeau and Captain Marvel to seek out other mutants like her? Or will the X-Men themselves finally make their presence felt in the MCU, trying to recruit her to the team? We'll just have to wait and see when "The Marvels" flies into theaters on November 10.