MOVIES
Carrie Fisher's Reaction To Being Cast In Star Wars Was So Perfect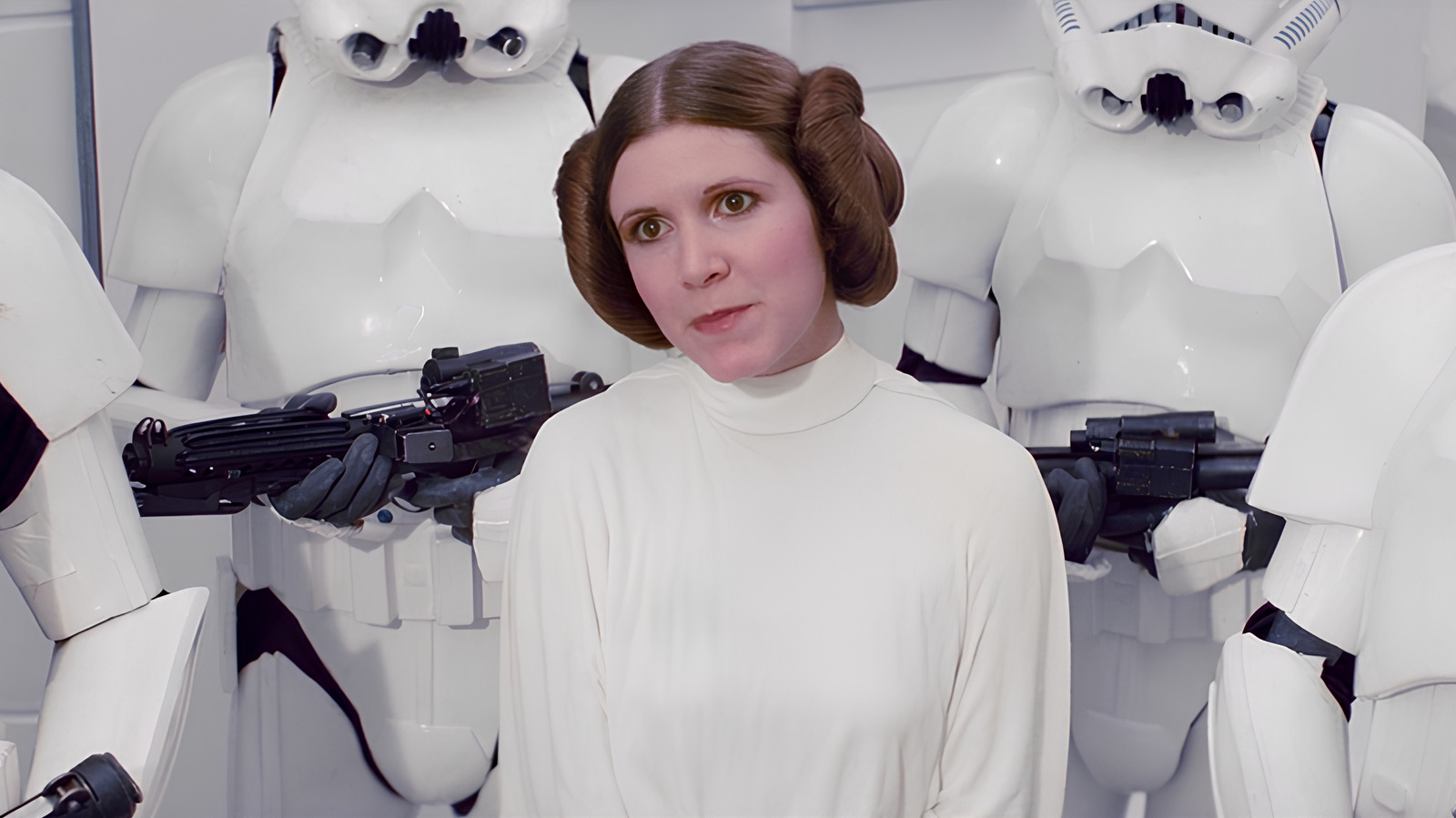 Although Carrie Fisher was the daughter of two celebrities, actor Debbie Reynolds and singer Eddie Fisher, she didn't become a star of the same caliber until George Lucas cast her in "Star Wars." The fact that she danced in the rain upon receiving the role of Princess Leia is fitting, not only because it embodies the youthful spirit she was known for but also because her mother starred in the 1952 film "Singin' in the Rain." Fisher recalls only dancing, not singing, in the rain after that call from her agent, but it still feels like a full-circle mother-to-daughter moment.
Although she loved the character of Leia Organa, Fisher's time on the set of "Star Wars" wasn't always a happy one, and her struggles have since become public knowledge. She struggled with her mental health and substance addiction, later admitting she was unprepared for the level of fame the role of Princess Leia brought with it. "All I did when I was really famous was wait for it to end," she told the "Today" show in 2008.
If you or anyone you know needs help with addiction issues, help is available. Visit the Substance Abuse and Mental Health Services Administration website or contact SAMHSA's National Helpline at 1-800-662-HELP (4357).