MOVIES
How Arnold Schwarzenegger & Sylvester Stallone's Legendary Feud Ended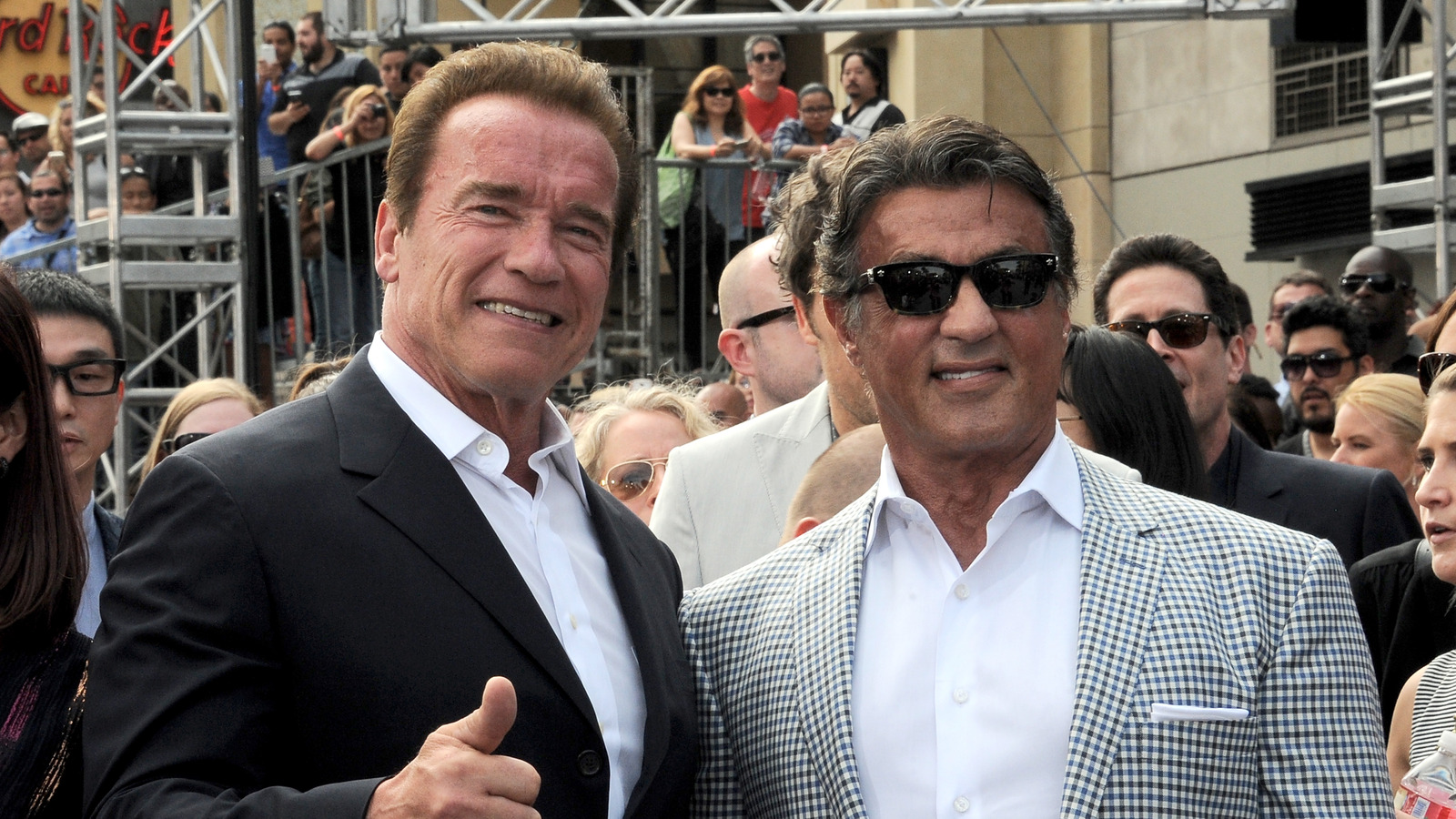 In the Netflix documentary miniseries "Arnold" — a three-part look at Arnold Schwarzenegger's career as a bodybuilder, a film star, and his political years as the governor of California from 2003 to 2011 — Sylvester Stallone also discussed the rivalry between the two.
"The '80s was a very interesting time because the definitive 'action guy' had not really been formed yet," Stallone said in the documentary. "Up until that time, action was a car chase like 'Bullitt' or 'The French Connection.' A film all about intellect and innuendo and verbal this and verbal that. [Arnold] actually relied upon [his] body to tell the story."
In addition, Stallone marveled at how Schwarzenegger could endure the physical rigors associated with action movies. "He was superior. He just had all the answers. He had the body. He had the strength. That was his character," Stallone said during "Arnold." "I had to get my ass kicked constantly, whereas Arnold, he never got hurt much."
Both Schwarzenegger and Stallone became such good friends that they eventually paired for two of Stallone's "Expendables" films, and "Escape Plan." Schwarzenegger will soon return the favor to talk about his friend Stallone when he appears in the Netflix documentary "Sly," which begins streaming on November 3.