MOVIES
Intermissions Violate Killers Of The Flower Moon Screenings Says Scorsese Editor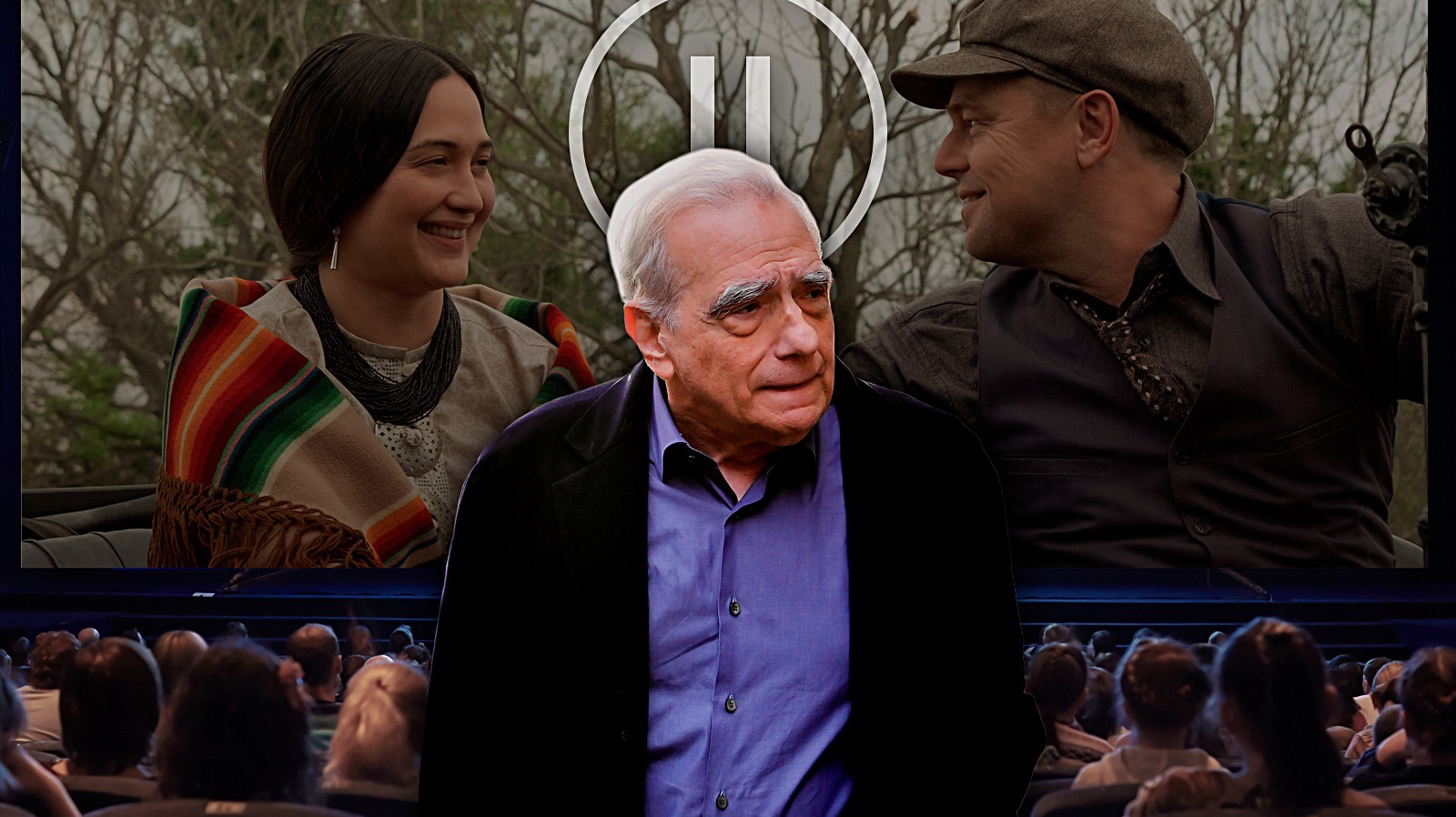 If the runtime of "Avengers: Endgame" is any indication, fans are willing to sit through a movie of any length — at least if it's a comic IP. Martin Scorsese's depiction of the trials of the Osage Nation appears to be another story. It isn't hard to see why the director seems to be a little frustrated. "Endgame" passes the three-hour mark, so what's another half-hour tacked onto that?
"People say it's three hours, but come on," Scorsese reflected in an interview with the Hindustan Times. "You can sit in front of the TV and watch something for five hours. Also, there are many people who watch theatre for 3.5 hours. There are real actors on stage, you can't get up and walk around. You give it that respect, give cinema some respect."
Clocking in at 3 hours and 26 minutes, "Killers of the Flower Moon" is undoubtedly a hefty project. But when the immersive film is projected on a big screen, it's impossible to look away. Masterfully paced with the aid of Thelma Schoonmaker, the movie is, in all respects, an epic. It is not unheard of for other heavy hitters like Ridley Scott to create films close to three hours, and when depicting a true story like "Killers of the Flower Moon," it's almost a requirement. The experience of the Osage Nation deserves the viewers' attention, especially after so many decades of being ignored.