MOVIES
Kingdom Of The Planet Of The Apes Plot Details Will Disappoint Caesar Fans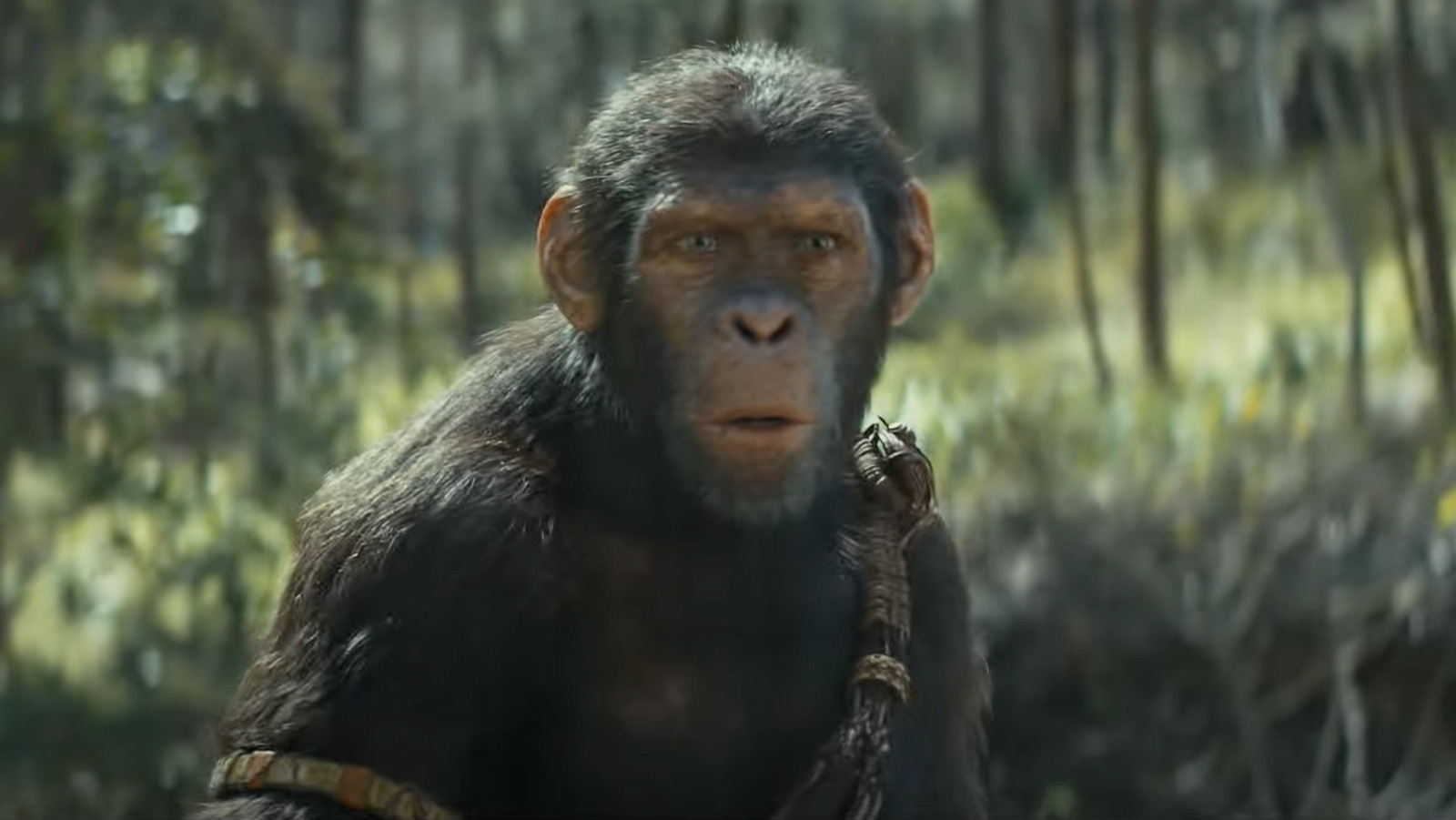 Caesar's exclusion from "Kingdom of the Planet of the Apes" shouldn't come as a surprise. "War of the Planet of the Apes" ends with Caesar and the rest of the apes reaching an oasis, a new home where they can build lives for themselves. Unfortunately, Caesar has sustained a mortal wound, and he passes away, but not before leaving behind these parting words: "You are all home now. Apes are strong, with or without me." Caesar may have died, but he accomplished his goal of winning the war and bringing peace to his fellow apes. But peace never lasts long.
The YouTube plot description continues, "As a new tyrannical ape leader builds his empire, one young ape undertakes a harrowing journey that will cause him to question all that he has known about the past and to make choices that will define a future for apes and humans alike." Noa is that young ape, seemingly pulled between doing right by the apes and finding a way for humans to thrive. While Caesar and his children may not be in the new movie, their presence will surely be felt. After all, the new ape leader is named Proximus Caesar (Kevin Durand), so it seems Caesar's teachings have been passed down for generations, even if some apes have warped them for their own agendas. 
There's even a chance Noa could be a descendant of Caesar, which gives him even more reasons to fight for what's right in keeping peace between humans and apes. Audiences will only see the full picture when "Kingdom of the Planet of the Apes" releases in theaters on May 24, 2024.