MOVIES
Reese Witherspoon Avoids Dark Movies For A Good Reason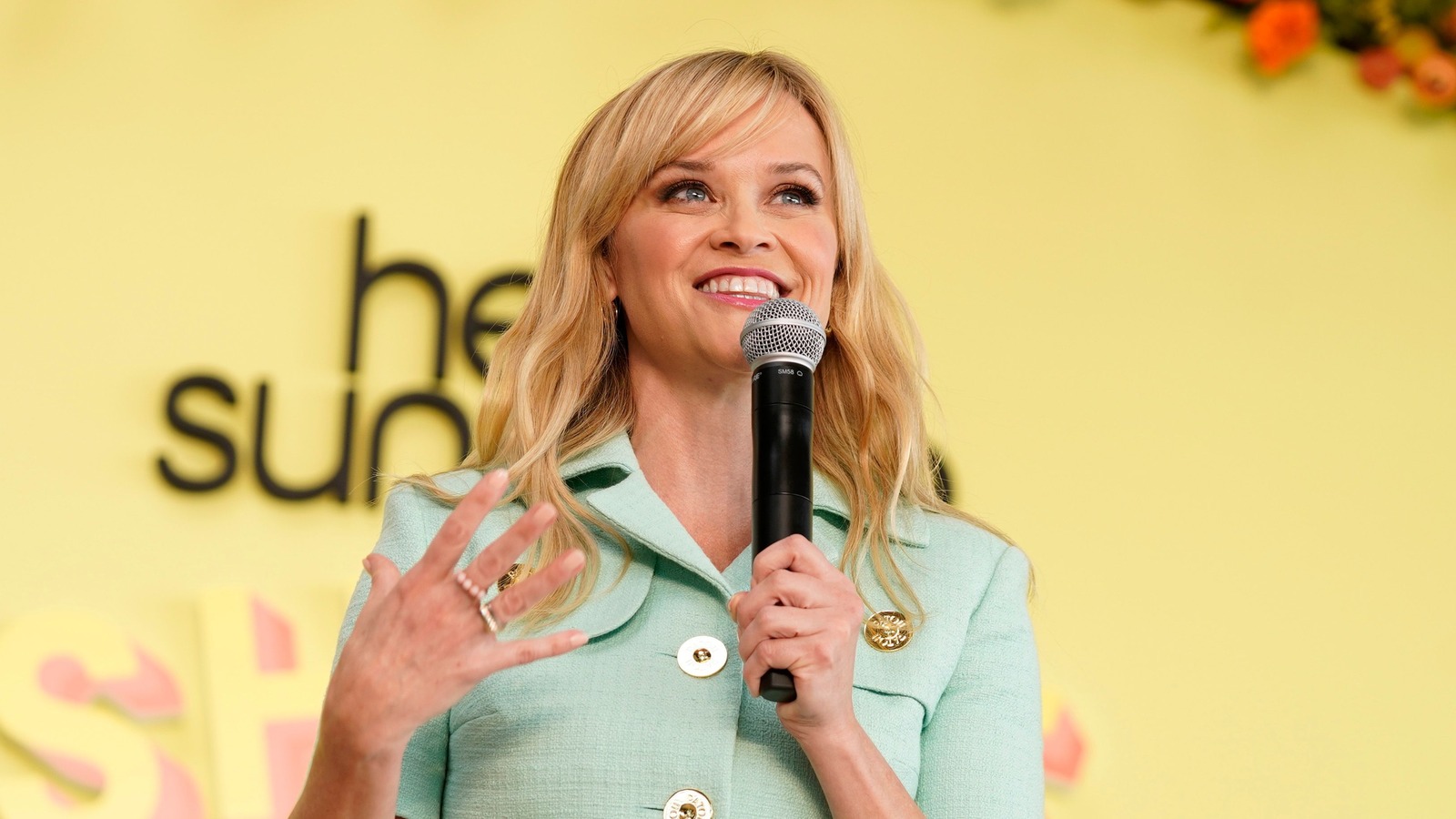 Some of Reese Witherspoon's Hollywood colleagues were on hand for Hello Sunshine's "Shine Away" event, including actor-producers Jennifer Garner, and Mindy Kaling. AT&T Chief Marketing Officer Kellyn Smith Kenny moderated the panel featuring Witherspoon, Kaling, and Garner.
Kaling echoed Witherspoon's sentiments for providing content that looks at the bright side of life, even if it involves focusing on male eye candy. "B.J. Novak says it's not a Mindy Kaling show unless there's a man running shirtless in slow motion," Kaling said at the event, according to THR. "And you know what, I've been so used to the male gaze my entire life that yes, I will look at a handsome torso. And I want to provide that for you."
Witherspoon also discussed what inspired the launch of Hello Sunshine at the "Shine Away" event, where she took the crowd back to 2016 when she realized how few female-focused projects she was seeing.
THR reported that Witherspoon told the attendees that problems don't get solved unless you become part of the solution. "I would like to also point out women are always part of the solution. We've had enough of people telling our stories for us," Witherspoon said at the event. "One of the biggest rules in my family is you get to tell your own news, and a version of that in Hello Sunshine terms is women get to tell their own stories."