MOVIES
Ryan Gosling Takes A Beating In The Fall Guy Trailer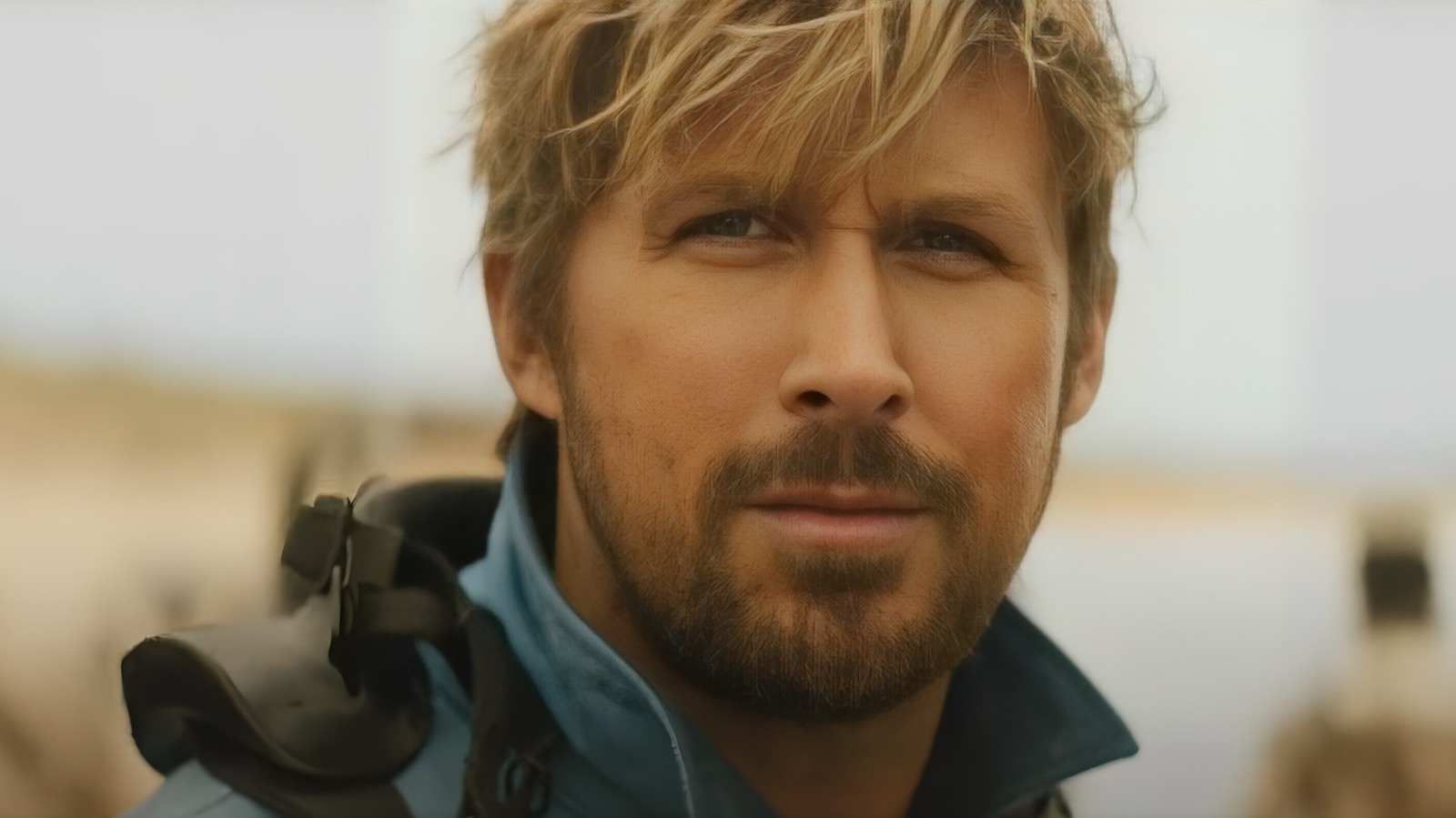 Ryan Gosling is no stranger to playing stuntmen in action movies. After all, his performance as the stuntman-turned-getaway driver in Nicolas Winding Refn's "Drive" put him on the map, and he has since gone on to become a bona fide leading man in blockbusters such as "Barbie." As such, Gosling's next stunt-centric role, "The Fall Guy," is a much bigger project for the actor — and it will allow him to showcase his charm and humor along with his combat skills.
The first spoiler-filled trailer for "The Fall Guy" sees Gosling's character set out to find a missing movie star. The performer's absent status risks derailing the entire picture, and the mysterious nature of his disappearance has caused some concern on the set. Unfortunately, it turns out that the leading man is caught up in some shady business, and Gosling's character finds himself in the middle of it, much to the detriment of his physical well-being. Of course, the stuntman still makes time to flirt with Emily Blunt's character at every opportunity.
Gosling is clearly having a great time in "The Fall Guy" trailer, and the movie promises lots of laughs and carnage. However, the "Barbie" star also hopes that the David Leitch-directed actioner leads to audiences showing more appreciation for the movie business' most unsung heroes.