MOVIES
The Ending Of Priscilla Explained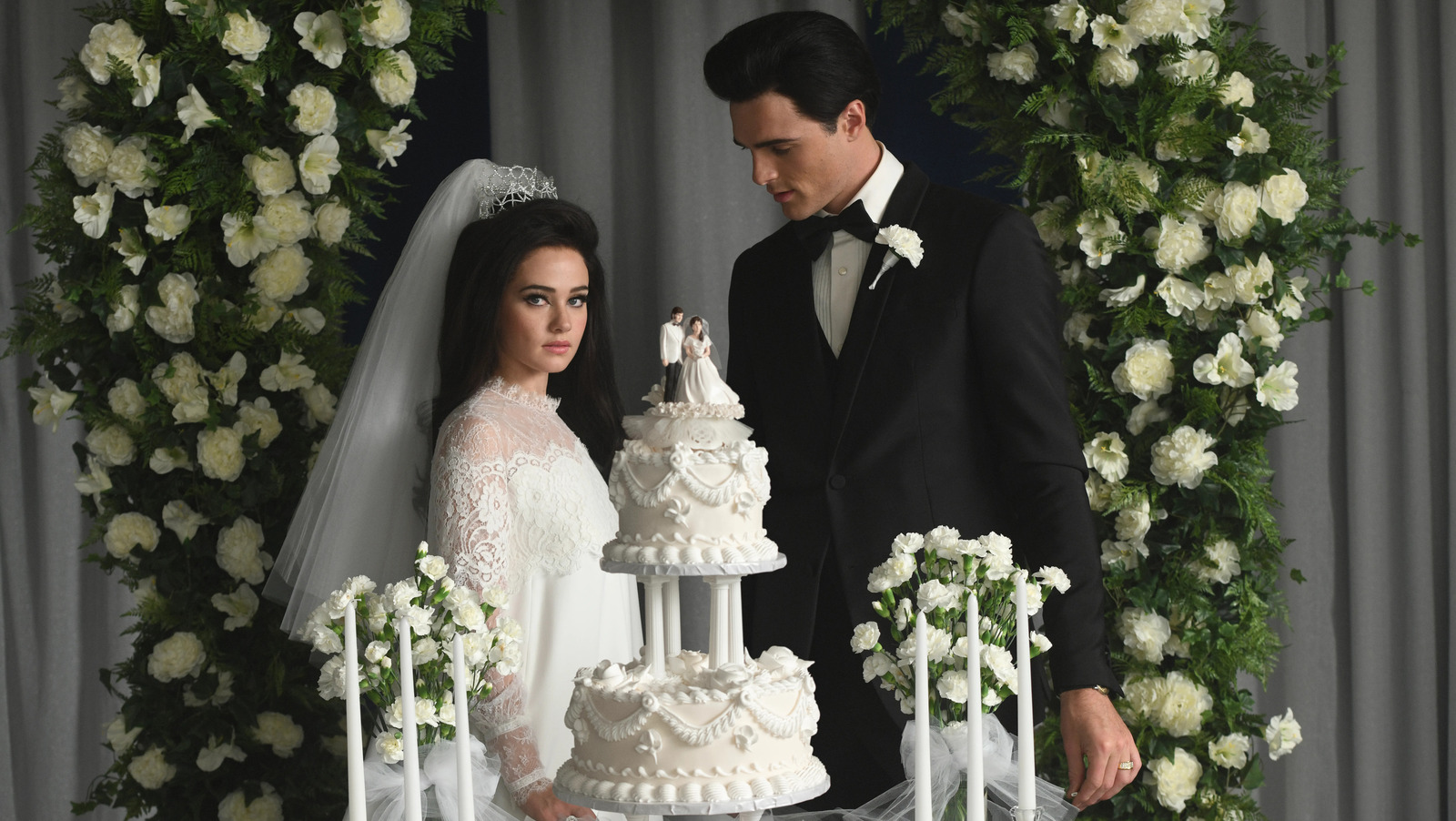 Priscilla realizes that being with Elvis means enduring his every whim, including violent outbursts, obsessions, an ever-increasing dependence on drugs, and tabloid-publicized infidelity. After she and Colonel Parker put an end to his interest in spiritualism and after he apologizes for his tryst with Ann-Margret, Elvis proposes. Crucially, he doesn't ask. "We're getting married," he announces as he presents her with a ring. It's 1967; Elvis and Priscilla have been involved for nearly a decade by now, and the viewer gets the sense that the wedding isn't the blissfully happy, magical occasion the young bride thought it would be.
Within the year, Priscilla is pregnant. As she delivers and raises baby Lisa Marie (played both by Raine Monroe Boland and Emily Mitchell), she and Elvis grow distant. His TV special is a hit, and his comeback tours still sell out, but there's a discernible has-been quality to Jacob Elordi's performance as he pines for and tries to force himself on his wife in a hotel room. Priscilla starts to make decisions for herself. She stays in Los Angeles with her daughter. She reverts to the light brown hair and natural makeup she preferred before Elvis dictated otherwise. She takes martial arts classes and makes new friends. Eventually, she tells him she's leaving. He wonders if he's lost her to another man, but she tells him he's lost her to a life of her own.
"Priscilla" ends as abruptly as it began, as the titular heroine surveys what was her life at Graceland and says goodbye to the people who were her surrogate family … namely Elvis' staff and his grandmother (Lynne Griffin). She drives through the gates, leaving her old life and the paparazzi behind as Dolly Parton's version of "I Will Always Love You" plays.