MOVIES
The Truth Behind Matthew Perry's Friendship With Bruce Willis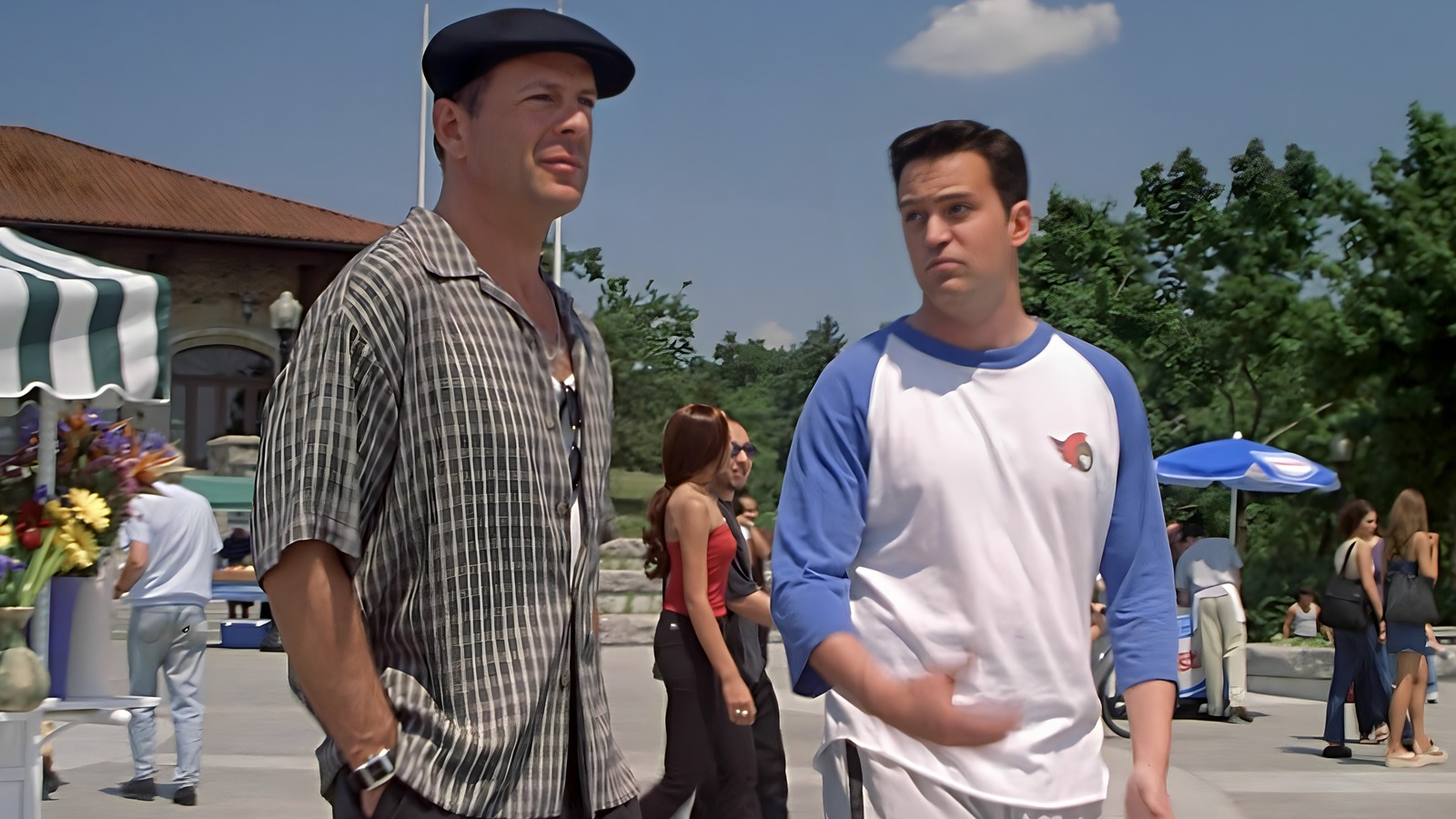 During his career, Bruce Willis won two Primetime Emmy Awards and he can thank his close working relationship with Matthew Perry for one of them. While filming "The Whole Nine Yards," Perry reportedly bet that if the film did well at the box office, Willis would have to appear on "Friends."
Willis lost the bet, but his three-episode arc on the NBC sitcom as Paul Stevens — the overprotective father whose college-aged daughter is dating her professor, Ross Geller — ended up winning him an Emmy for outstanding guest actor in a comedy series. Willis' character shows up in Season 6 during Episodes 21 to 23 and proceeds to intimidate Ross and date Rachel, before suffering an emotional breakdown that causes her to break up with him.
Willis beat out Carl Reiner ("Beggars and Choosers"), Anthony LaPaglia ("Frasier"), Tom Selleck ("Friends"), and William H. Macy ("Sports Night") for the win that year. While it was previously reported that Willis accepted the role but not a paycheck, that portion of the story turned out to be false. He was paid, but he donated his earnings to support some of his pet causes: Three AIDS charities, a rape treatment center, and a camp for underprivileged children.
Willis has long been seen as an action star, but his work with Perry — both on "Friends" and in their movies together — features some of the most joyous and entertaining performances of his career. This is one example of a bad bet being converted into a big win — for audiences, charities, and Willis and Perry's friendship.