MOVIES
Who Is The Coach In The Mean Girls Wal-Mart Commercial?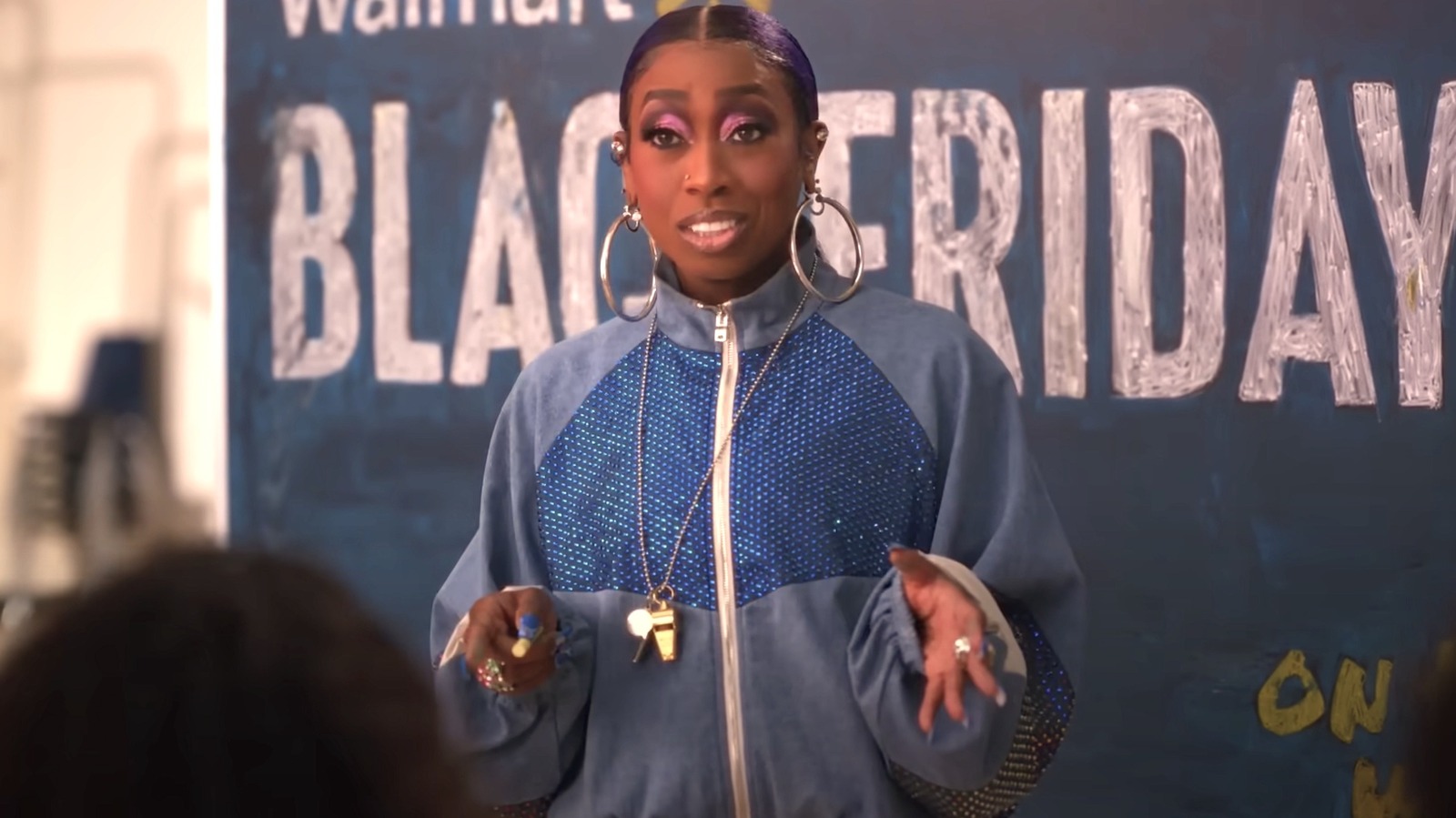 If you've yet to see the "Mean Girls" inspired Walmart ad, it essentially acts as a sequel to the 2004 film, with Lindsay Lohan, Amanda Seyfried, and Lacey Chabert reprising their iconic roles as adults while their daughters attend high school. The approach is as inspired as it is heartfelt, genuinely funny, and, as the comments section of its YouTube page reflect, fans of the original film think the ad is totally fetch, indeed.
That's apparent even from the first few entries into the comments section, with @minajli2228 declaring, "Seeing Gretchen as a mom is everything I needed," and @aleyahprice6982 chiming in to declare that every Walmart employee involved in the ad should get a promotion for making it happen. Elsewhere, @Waiting_For_You_Lia heaps praise on the ad for capturing the spirit of the original more than even the upcoming musical reboot, posting, "How come a 2 minute Walmart commercial managed to look more 'Mean Girls' than the upcoming musical version?"
Dozens of comments praise the Black Friday ad as a first rate nostalgia trip as well. There are, however, some that just can't deal with the glaring absence of Rachel McAdams and her queen bee mean girl Regina George. And most of those no doubt concur with @GabyNS's post declaring, "We all agree that we need a sequel that includes Rachel too, right? something like 'mean moms.'" Even still, there are plenty willing to overlook McAdams' absence in lieu of Missy Elliott's appearance, with @LeaveAhNah commenting, "I can forget Regina not being there because Missy Elliot was." So if a "Mean Moms" sequel starring the original cast ever does happen, it's clear producers should block out a spot in the cast for Elliott.